SPITI VALLEY & SACH PASS BIKE EXPEDITION 2020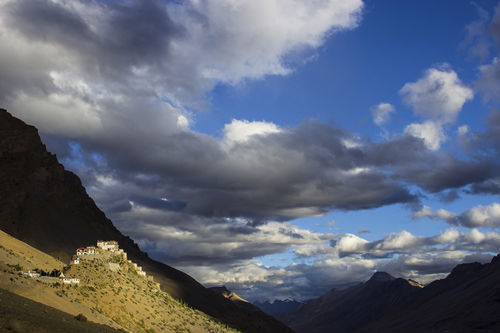 Quick Enquiry
---
The name Spiti means the "Middle Land", i.e. the land between India and Tibet. The Subidivisional Capital is Kaza, Himachal Pradesh, which is situated along with Spiti River at 12,500ft above sea level. Spiti is a Cultural and Research center for Buddhists. In the Spiti Valley there is a small remote village named Langza, which is situated at 14,500 above sea level and also known as Fossil's Village. Kibber in Spiti Valley is belived the Heighest Motorable Village in the World situated at 4850m.
Itinerary Highlights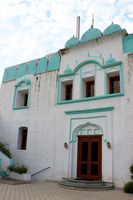 CHANDIGARH TO NALAGARH
Altitude: 1,141 ft
Approx. Distance: 50 km
Arrival at Chandigarh. Collect Bikes and we starts from Chandigarh to Nalagarh. Overnight stay at Fort Nalagarh - Heritage Property.
Amenities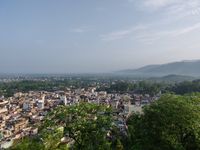 Altitude: 8,890 ft.
Approx. Distance: 155 km
After breakfast, our journey will span from Nalagarh to Narkanda.
Theog is town in Shimla district of the Indian state of Himachal Pradesh. It is at an altitude of 2708 meters on the Hindustan-Tibet Road (NH 12) in Himachal Pradesh, India. It is surrounded by the Shivalik Range that span a large part of Himachal Pradesh. They are quiet escape & one of the less crowded attractions
Overnight stay at Theog.
Amenities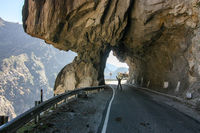 THEOG TO SANGLA
Altitude: 8,900 ft
Approx. Distance: 170 km
After breakfast our journey will be start from Narkanda to Sangla
Sangla is a riverside valley overlooking stunning Himalayan views. Sangla area is full of apple, orchards and April-Sept is best time to arrive here and explore. Overnight stay at good quality Tents.
Amenities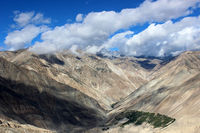 4
SANGLA TO NAKO VIA RAKCHAM AND CHITKUL
SANGLA TO NAKO VIA RAKCHAM DAM AND CHITKUL
Altitude: 12,014 ft
Approx. Distance: 172 km
After breakfast drive from Sangla to Nako via Chitkul.
Chitkul is considered as the last village on Old India-Tibet trade route. The most number of houses in Chitkul are built with wooden walls and wooden roofs.
Nako lies in Upper Kinnaur on the edge of remote spiti valley and an important center of Tibetan Buddhism. It has seven temples from different time periods distributed all over the village, including a monastic complex on its western edge. Nako is situated right on the Tibetan border over a beautiful lake.
Overnight stay at Nako in Tent.
Amenities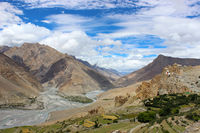 5
NAKO TO KAZA VIA GYU MONASTARY, DHANKAR, PIN VALLEY
NAKO TO KAZA VIA GYU MONASTARY, DHANKAR, PIN VALLEY
Altitude: 11,980 ft
Approx. Distance: 140 km
After breakfast, drive to Kaza via Gue, Tabo, & Dhankar.
Gue - Believed to over 500 years old, the Gue mummy in Spiti belongs to Sangha Tenzin, a Buddhist monk who started the self-mummification process while still alive!
Tabo - Tabo Mud Monastery (Chos-Khor Monastery which also known as Ajanta-Ellora of Himachal Pradesh
Dhankar - Dhankar is just like another small village in the cold desert of Spiti Valley. Dhankar Monastery was built as a fort monastery on the Central Tibetan pattern.
Overnight stay at Kaza.
Amenities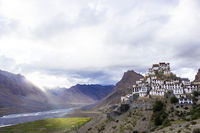 6
KAZA TO LANGZA VIA KEY, KIBBER, GETTE, TRASHIGANG
KAZA TO LANGZA VIA KEY, KIBBER, GETTE, TRASHIGANG
Altitude: 14,500 ft
Approx. Distance: 35 km
After breakfast drive from Kaza to Langza via Key-Monastery, Kibber, Chicham, Gette-Trashigang
Key (KI) Monastery: Almost 7km from Kaza, this Monastery, established in 11th century is the largest in Spiti valley.
Kibber - India's only wild life sanctuary in a cold desert is located here. The village is known for its scenic mountains, barren splendor and monasteries. Key Monastery, the largest in Spiti Valley is situated close to Kibber.
Langza is Natural Fossil Centre. Overnight stay at Langza - Home-stay.
Amenities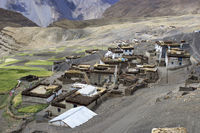 7
LANGZA TO CHANDRATAL VIA KUNZUMLA PASS & LOSAR
LANGZA TO CHANDRATAL VIA KUNZUMLA PASS & LOSAR
Altitude: 13,315 ft
Approx. Distance: 105 km
After breakfast start our journey from Langza to Losar.
Komik - Komik village has the distinction of being the highest motorable village in the world. One of the world's highest monasteries (14,807 ft), called "Komic Lundup Chhemo" is situated in this village
Hikkim: There is Highest Post office.
Kunzum La - It's a high mountain pass situated on the eastern Kunzum Range. It stands at the elevation of 15,060 ft.
Chandratal Lake - The name of the lake originates from its crescent shape. The lake is situated on the Samudra Tapu plateau, which overlooks the Chandra River. Overnight stay at Tents.
Amenities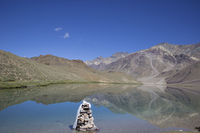 8
CHANDRATAL TO KEYLONG (BILING) VIA KOKSAR
CHANDRATAL TO UDAIPUR VIA KOSAR
Altitude: 10,100 ft
Approx. Distance: 120 km
After breakfast ride to Keylong, Himachal Pradesh via Batal, Chhatadu, Koksar, Khangsar, Tandi, Wari, Kishori
Keylong: it is the administrative centre of the Lahaul and Spiti district. Keylong is an oasis of green field with willow trees, murmuring water streams surrounded with brown hills and beautiful snow capped peaks.
Overnight stay at Keylong in Tents
Amenities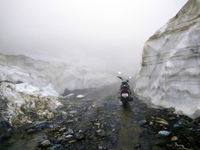 9
KEYLONG TO BAIRAGARH VIA SACH PASS
UDAIPUR TO BAIRAGARH
Altitude: 7,050 ft
Approx. Distance: 210 km
After breakfast we starts from Udaipur to Bairagarh via Sach pass.
Sach Pass (Alt. 14,500 Ft.): Sach pass connects chamba and pangi valley of himachal and is one of the difficult route to travel. Every adventure lover seeks a Sach Pass trip once he covers Ladakh & Spiti and gets bitten by the incurable bug of adventure travel. Over the last decade, this mighty mountain pass has lived up to the stature of offering extreme adventure and horrible roads to any motor vehicle travel enthusiast.
Overnight stay at Hotel.
Amenities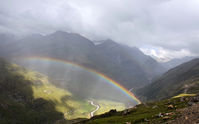 10
BAIRAGARH TO DALHOUSIE
BAIRAGARH TO DALHOUSIE
Altitude: 6,460 ft
Approx. Distance: 140 km
After breakfast ride to Dalhousie via Kalhel, Singori, Chanba dam, Pukhar & Khajjiar
Khajjiar Lake - the high-altitude Khajjiar Lake is surrounded by cedar forest which is also known as mini Switzerland of India.
Dalhousie Town was named after Lord Dalhousie, who was the British Governor-General in India while establishing this place as a summer retreat. It is a hill station now in Chamba District (HP). Dalhousie, one of the favourite among most tourists travelling to Himanchal Pradesh is famously known for its mesmerizing natural beauty and its old world charm.
Overnight stay at Dalhousie Hotel.
Amenities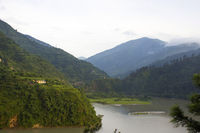 11
DALHOUSI TO CHANDIGARH
DALHOUSI TO CHANDIGARH
Altitude: 768 ft
Approx. Distance: 315 km
After breakfast ride towards final destination -Chandigarh. Reach at Chandigarh and Bike loading. Overnight stay at hotel
Amenities

12
DEPART FROM CHANDIGARH
Depart from Chandigarh
Tour ends... but sweet memories always remain....!
Amenities
1. All breakfast and veg dinners are inclusive in the package. Non veg as per avalibility
2. All the inner permissions.
3. A backup vehicle (with a hood, eg. Tata 207/ Scorpio Getaway) along with mechanic shall be provided throughout the journey.
4. leaders along with a medical kit and with oxygen cylinder
5. All Accommodation in 2 double sharing rooms, Home stay accommodation on Triple/Quad sharing basis at Langza Village.
6. Camping near Chandratal Lake includes Tents, Sleeping Bags and Mattresses
7. Camping fees, comfortable tents and sleeping bags / blankets at Chandratal Lake if included in the itinerary.
8. Monastery / Museum Fees.
1. Transportation of person. (train/flight)
2. To and for bike transport
3. Extra cost of transportation due to snowfall, political and natural disturbances and any other unforeseen conditions.
4. Expenses of personal nature such as insurance, beverages, telephone calls, tips etc charges of pony/yak, Any Personal Expenses, beverages / meals in Manali and meals that are not mentioned in the itinerary.
5. Guide / Porters.
6. Any cost arising out of unforeseen circumstances including medical emergencies and acts of God.
7. Anything that is not mentioned in the above list of inclusions.
Extra cost -
1. Lunch & petrol is not included in the cost
2. Lunch turns out to be around rs.2000/- per person for the total tour
3. Petrol turns out to be rs.4500/- for the total tour
TYREMARK will not be responsible for any type of injuries caused during an expedition. Including an accidental death.

It would be the participants own responsibility to adhere to the Indian Road Traffic Rules & Guidelines.

Alcohol consumption is strictly prohibited during an expedition.

TYREMARK has full rights to change or alter the expedition subject to the conditions.

TYREMARK has the right to cancel the tour if the total number of bookings are below our prescribed minimum operating capacity. In such case 100% your advance payment would be refunded within 10 working days.
Signature
12D / 11N
Limited Seats
Departure : 18 Jul 2020